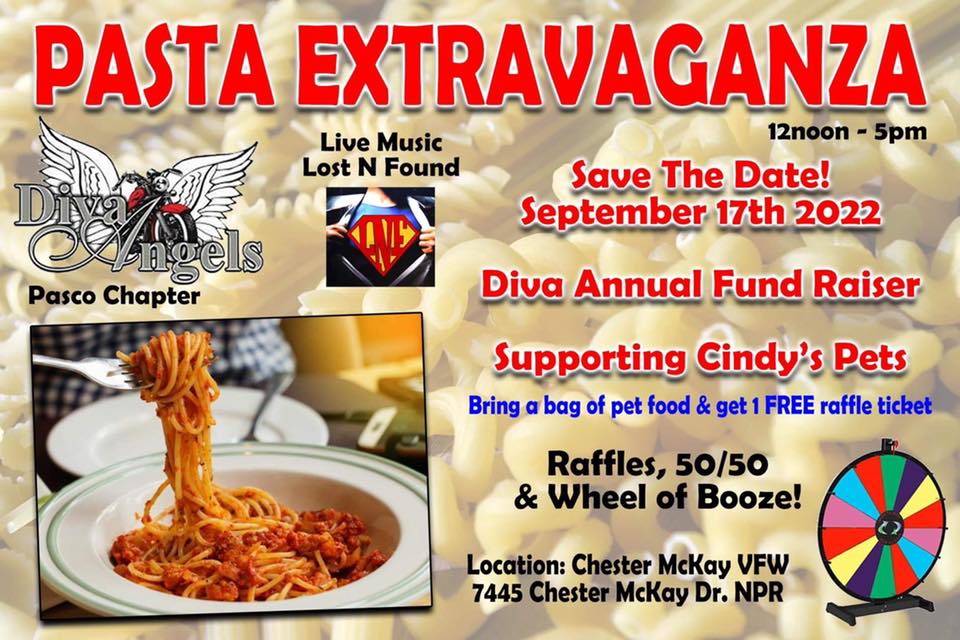 Date
Sep 17 2022
Expired!
Diva Angels 15th Annual Fundraiser
SAVE THE DATE FOR THIS FALL
FOR THE FINEST LUNCHEON OF ALL!!
Please join us for an afternoon lunch, entertainment, prizes and camaraderie!
At Chester McKay VFW Post 7987
On September 17, 2022
Time: 12pm -5pm
$7.00 per person, $10 for a couple
Lunch will be ready to serve at 12:00 p.m. with live entertainment by "Lost-N-Found"!
Raffles, 50/50 and the all famous "Wheel of Booze"
BUT WAIT! Bring a bag of pet food and you'll get a free raffle ticket!!
DONATIONS ACCEPTED THROUGH PAYPAL @DivaAngels
All donations will benefit Cindy's Pets